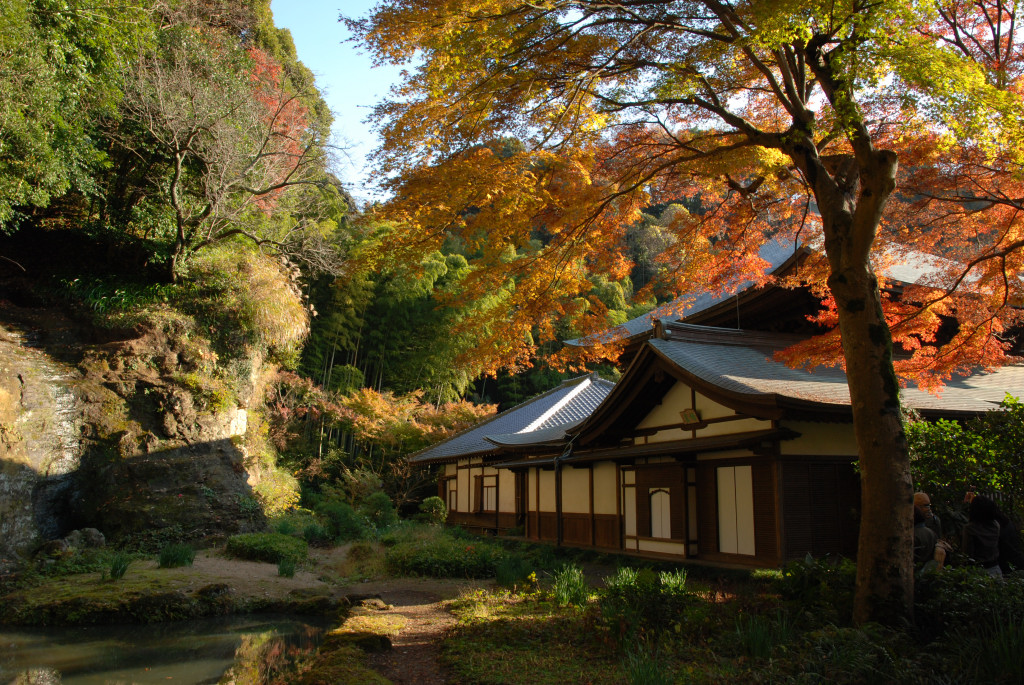 If you are traveling around in Japan with that special someone, or you are planning to go with friends or by yourself, you just can't miss Kamakura. It is known as one of the most popular spots in all of Japan! Here is a quick Kamakura trip guide to show you how to make the best Kamakura trip and make the most out of your time while in Japan. Now this list is for all you historical buffs that want to show your girlfriend, friends, or family around in a traditional Kamakura trip!
Kamakura Trip To Wakamiya Ōji and Tsurugaoka Hachimangu !
Starting the list off with two of the biggest spots in Kamakura, we are going to look at Wakamiya Oji and Tsurugaoka Hacimangu. Wakamiya Oji is Kamakura's main avenue and directs visitors to Tsurukaoka Hachimangu, the largest Shinto shrine in Kamakura where the most important festivals are held. Tsurukaoka Hachimangu also has a great historical museum; Kamakura Museum of National Treasures which showcases treasures from different eras! It's a great place to check out while on your Kamakura trip. Wakamiya Oji is a great Kamakura trip guide spot because it has gone through a lot of changes over the years. You will find Wakamiya Oji in most, if not all Kamakura trip guides as it used to be a sacred space for the people of Kamakura. Many ceremonies with rich symbolism are normally taken place here. It is also listed as a Historic site that is ranked as one of the best 100 streets in Japan! In your Kamakura trip to Wakamiya, the avenue starts at San no Torii which is the exit of the famous Tsurugaoka Hachiman-gu. Wakamiya Oji is deeply rooted in Japanese culture and is a spot you should not miss! If you are interested you can look at Tsurugaoka's Hachimangu site HERE.
Name:Wakamiya Oji and Tsurugaoka Hachimangu
Address:2-1− 31 Yukinoshita, Kamakura-shi, Kanagawa
神奈川県鎌倉市雪ノ下2丁目1−31
URL: http://www.hachimangu.or.jp/index2.html
Zeniarai Benzaiten Ugafuku Shrine's and Prayers!
Zeniarai Benzaiten Ugafuku Shrine, or better known for Zeniarai Benten is a Shinto Shrine in Kamakura, Kanagawa. This is another must see Kamakura trip spot just because even with its small size, it is the second most popular spot in Kamakura! Zeniarai Benten is popular with a lot of tourists because of its spring in its cave are rumored to be able to multiply the money washed in it. Another reason this should be part of your Kamakura trip to do list is the fact that it's one of the few shrine that was made to worship a syncretic god that fuses a holy Japanese spirit called Ugafukujin and an Indian origin Buddhist goddess, Sarasvati, or Benzaiten in Japanese. Talk about a special place to visit while on your Kamakura trip!
Name:Ugafuku Shrine
Address:2− 25− 16 Sasuke, Kamakura-shi, Kanagawa
神奈川県鎌倉市佐助2−25−16
Hokoku-ji Temple

報国寺
Here we have a great place that'll make an awesome background for all you selfie takers out there! Next on our list to make your Kamakura trip much better by visiting Hokoku-ji Temple! Hokoku-Ji temple is an old temple that practices Zen Buddhism. This is quite famous and it's on most tourist Kamakura trip lists because of its bamboo garden. Actually, its bamboo garden is what made it popular, as Japanese locals call this temple the bamboo garden temple.
Entrance: 500 yen
Name: Hokoki-Ji Temple
address:2− 7− 4 Jomyoji, Kamakura-shi, Kanagawa
神奈川県鎌倉市浄明寺2−7−4
Open:9:00am-4:00pm
鎌倉壱番屋

(Seinbe Shop)

小町店
During your Kamakura trip you need to try Kamakura's Senbei. Senbei is Japanese snack staple. If you haven't had senbei before, they're rice crackers that have been part of Japanese culture for a long time. These crackers come in different shapes, sizes, colors, and flavors. Adding this little stop to your Kamakura trip would give you a taste a small part of Japanese culture. One senbei cracker is only 50 yen (roughly 45 cents). This store hand makes their senbei and only serve the senbei baked that day. That's as fresh as you can get! If you want to try out some senbei, check this store out! After doing you small Kamakura trip Senbei stop, next is stopping at a nice café shop to relax while on your Kamakura trip.
Name:Seinbe Shop (鎌倉壱番屋)
Address: 2-7-36Komachi, Kamakura-shi, Kanagawa
神奈川県鎌倉市小町2丁目7−36
Tel. 0467-22-6156
Taking a Break From Your Kamakura Trip: Cafe Stop !
When it's time to take a break from a long Kamakura trip day, stopping at one of the local coffee shops around the area on your Kamakura trip will allow you to unwind and enjoy the rest of the day. This particular Coffee shop has a wonderful selection of assorted Japanese sweets like rice cakes, green tea flavored ice cream on top of shaved ice, etc. For a Kamakura trip, going to a local Japanese themed restaurant would get you some good points with that special one you are trying to impress when you show them this great spot in Kamakura.
Name: Sabou Kirara (茶房 雲母)
Address:1-6− 7Onarimachi, Kamakura-shi, Kanagawa
神奈川県鎌倉市御成町16−7
Tel:0467-24-9741
Open:Monday~Friday:11:00am-6:00pm,
Saturdays, Holidays are off one, 10:30am-6:00pm
腸詰屋

(Chodzume-ya)- Sausage Shop's Delicious Hot Dogs!
If cafe places aren't really your thing and you just want to grab a quick bite to eat, then maybe visiting this little sausage restaurant in the inner parts of Kamakura might be the right up your ally. It'll be a nice addition to your Kamakura trip plans. Being in a Kamakura trip with others all going to this small restaurant won't be a bad idea as service is quick. Plus their sausages are great! Filled with flavor and reasonably priced.
Name: Chodzume-ya
Address: 1-8-20 Yukinoshita, Kamakura-shi, Kanagawa
神奈川県鎌倉市雪ノ下1-8-20
Tel:0467-23-7888
Open:10:00am-6:00pm
Fun Idea #1: Kimono!
While your walking around during your Kamakura trip, why don't you ladies try out a Kimono rental? It's fun and easy to do!
Name:Rental Kimono Kosode
Address:2-7-31, Komachi, Kamakura-shi, Kanagawa
神奈川県鎌倉市小町2-7-31
Tel.0467-38-5043
URL:http://paull.jp/kosode/index.php
Fun Idea#2 : Riding the Lightning Path
In 2008's ASIAN KUNG-FU GENERATION 5th Album, there is one song that says that if a train from Enoshima station is ridden the said song will last just as long as it takes the train to arrive to the next station.
Last thing to make your Kamakura trip a bit more special: Ocean View!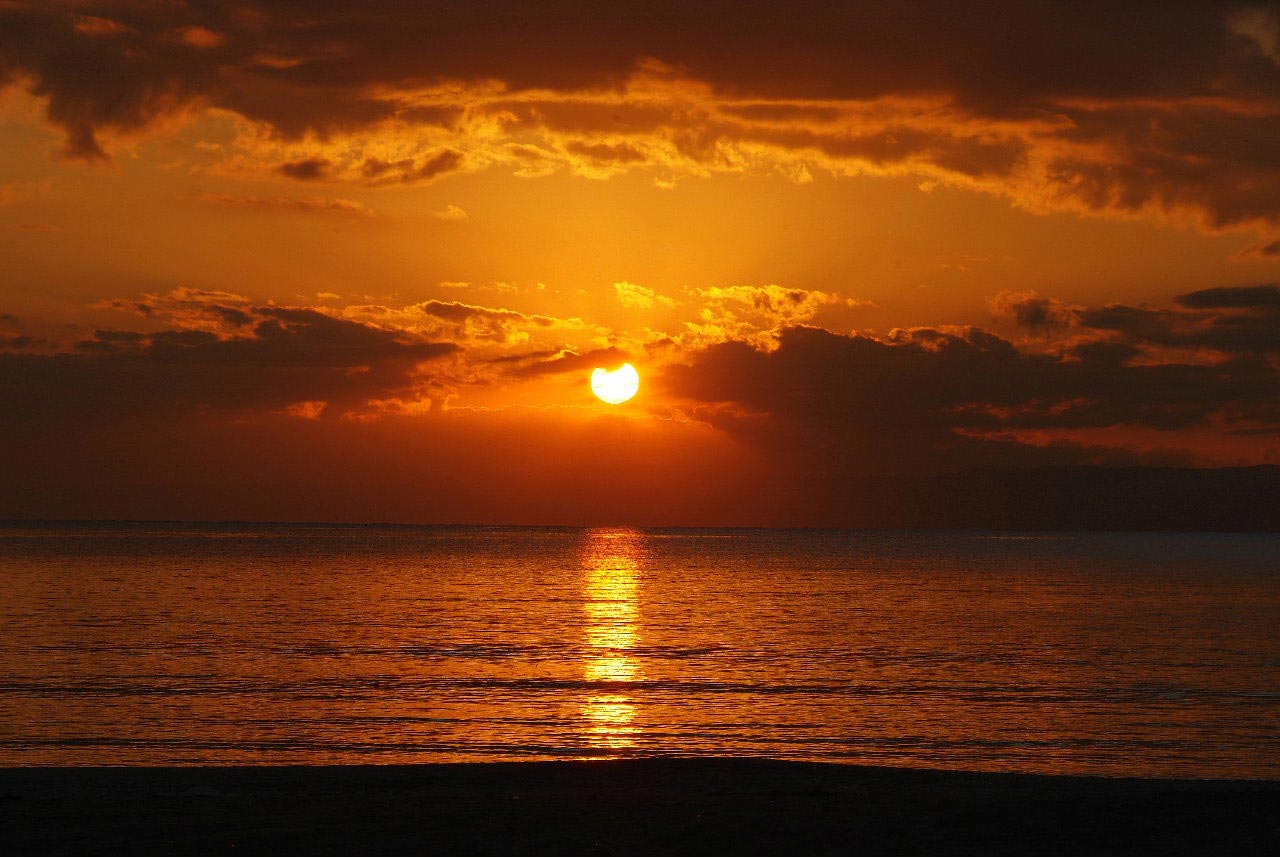 Every trip must come to an end, but that just means that a new trip/ adventure is set to begin! To finish your Kamakura trip in fashion why not go visit Kamakura's beautiful sea shores? Surrounding the sea shore is a beautiful layer of forests. If you go during sunset, the sun just in front of a small hill top like a scene from a romantic movie. 🙂
As you already guessed it, this spot tends to get a bit crowded, but I went there while on my Kamakura trip (A 10 minute walk from KAMAKURA STATION*) during the weekends and holidays. I would try to go during a weekday if possible. Now , before you go, you'll need a few things.
During your Kamakura trip, you'll need a few things before heading out. One important item is a picnic sheet. It is easy to find in Japan and relatively inexpensive (I bought one for 500 yen!). It's great when you want to sit back and relax while enjoy a beautiful view or just having a quick picnic at the beach.
One thing that I wish I had when I went on my Kamakura trip was a nice, warm blanket. It can get pretty chilly at night, so having one on you is highly recommended, especially if you want to see the sun set near the Kamakura beach.
If you need to buy some snacks, drinks, or other small items during your Kamakura trip, but it's late at night or the mall is a bit too far, convenience stores are really helpful place to stock up on snacks before you continue your adventure.
I hope this lists helps you have a great Kamakura trip. These places are popular not just among foreign tourists, but with Japanese people too! They come from all over Japan to do a Kamakura trip in these spots! The spots listed above are not in any particular order, so you can enjoy each individual spot separately  if you want.